Ask about our commission discount.
In today's Sellers Market, sellers are quickly realizing having an experienced agent/team representing them is still the best option. As experienced agents, we have the knowledge to ensure a seller is properly educated about all offers and the related details. Sometimes the highest price is not always the best offer. More than ever buyers and agents are adding exceptions and additional terms to offers. It is best to work with someone who knows the Agreement Of Sale, inside and out. This would mean, these additional terms can be reviewed, revised and implemented to ensure a seller is covered from contract to close. Team Freebery has over 15 years of experience and averages from 75 to 100 transactions a year. Team Freebery has successfully closed over 750 transactions. We have you covered!
Of course, we can't give away our marketing or sales strategies online. However, we do share these strategies and much more during our FREE consultations.

Team Freebery:
A top producing real estate team with over 15 years of experience, which includes hundreds of contract negotiations, inspection negotiations and successful sales from start to finish.
Offers Real Estate At Your Pace. Never any pressure.
Has a very aggressive marketing plan, which will get your home the exposure it needs in order to sell in the shortest amount of time for the most money.
Has a Bachelor's Degree in Marketing, over 30 years of advertising experience and a strong background in technology which ensures maximum exposure when selling a home.
Offers one stop shopping. If a service is needed prior to selling, during the inspection process or even if you need a contractor in the future, Team Freebery has many contacts for all types of services (painting, carpeting, flooring, renovations, plumbing, etc).
Click here to view what our clients have to say about their experience!
Knowledge & Experience Are In The Numbers
Over 15 Years Experience
5 Star Award Year After Year!

2021 – So Far Over 41 Transactions, Over $12.6 Million In Sales!
2020 – Over 73 Transactions, Over $20 Million In Sales!

2019 & 2018 Over 180 Transactions, $45 Million In Sales!Approaching 1,000 Transactions – Over $175 Million In Sales!

Ranked In The Top 1.0% Of Producing Agents
Have Always Been A Top Producing Team!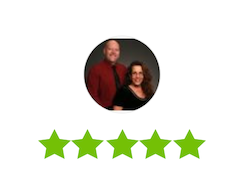 "My mom passed away and I found myself with a house and adjacent vacant lot to sell in the Newark, Delaware area. I was born and raised in New Castle County, but I moved to warmer climates many years ago and my contacts in real estate sales were too stale to work with. I did a bunch of research into realtors in the area and came up with a short list that included Steve and Karen Freebery. I decided to start interviewing those that made the short list to find one who I felt comfortable working with. Shortly into the interview with Steve Freebery, I started to have very good feelings about their team. They both seemed very knowledgeable and honest which was really what I needed. Their sales volume assured me that they were capable of selling my house and property for me, and their open, relaxed yet businesslike approach helped me choose them over the others. The house that we were selling was unique and specifically built for my mom. What we all knew this would mean is that it would take some time to find the right match of buyer with the vision needed to appreciate this high quality yet uniquely designed home. We just closed on the sale of the vacant property (the house sold first) so we are done. There were a number of challenges that had to be overcome to get here, but the Freebery's were there every step of the way to support the process. My overall experience with the Freebery's was very, very good. The real estate advice I received was timely and on point. When work was needed on the house, Steve recommended quality contractors that did good work, on a timely schedule at fair prices. I grew up in a contracting business household and worked in and around the trades for years while in Delaware so I have some background to make that judgement. We never had an issue with the quality of the work and the prices were in line with what is reasonable and appropriate for the trades in and around Newark. I can't tell you how much this helped the process of selling the house when I lived 1000 miles away. Communication with them was always very good with text responses typically in minutes and the longest being just a couple of hours. There were times when the response I got was from them when they were on vacation, although I would not have been able to tell from the response time. By the end of the process I felt more like I was dealing with an old friend. So after this most pleasant experience, I would highly recommend Team Freebery to anyone looking for an honest and highly knowledgeable Real Estate team, to friends or family. Thank you Steve and Karen." – R Gotwals

Please contact us today for your FREE consultation. You can call or text Steve 302-420-8606 or Karen 302-530-0387. You can also email sold@teamfreebery.com.
You Want It SOLD? We Will Sell It!©
Real Estate At Your Pace. We Are Ready When You Are!©
Copyright © 2021 Team Freebery