Allow Team Freebery to successfully get your
real estate transaction to the settlement table.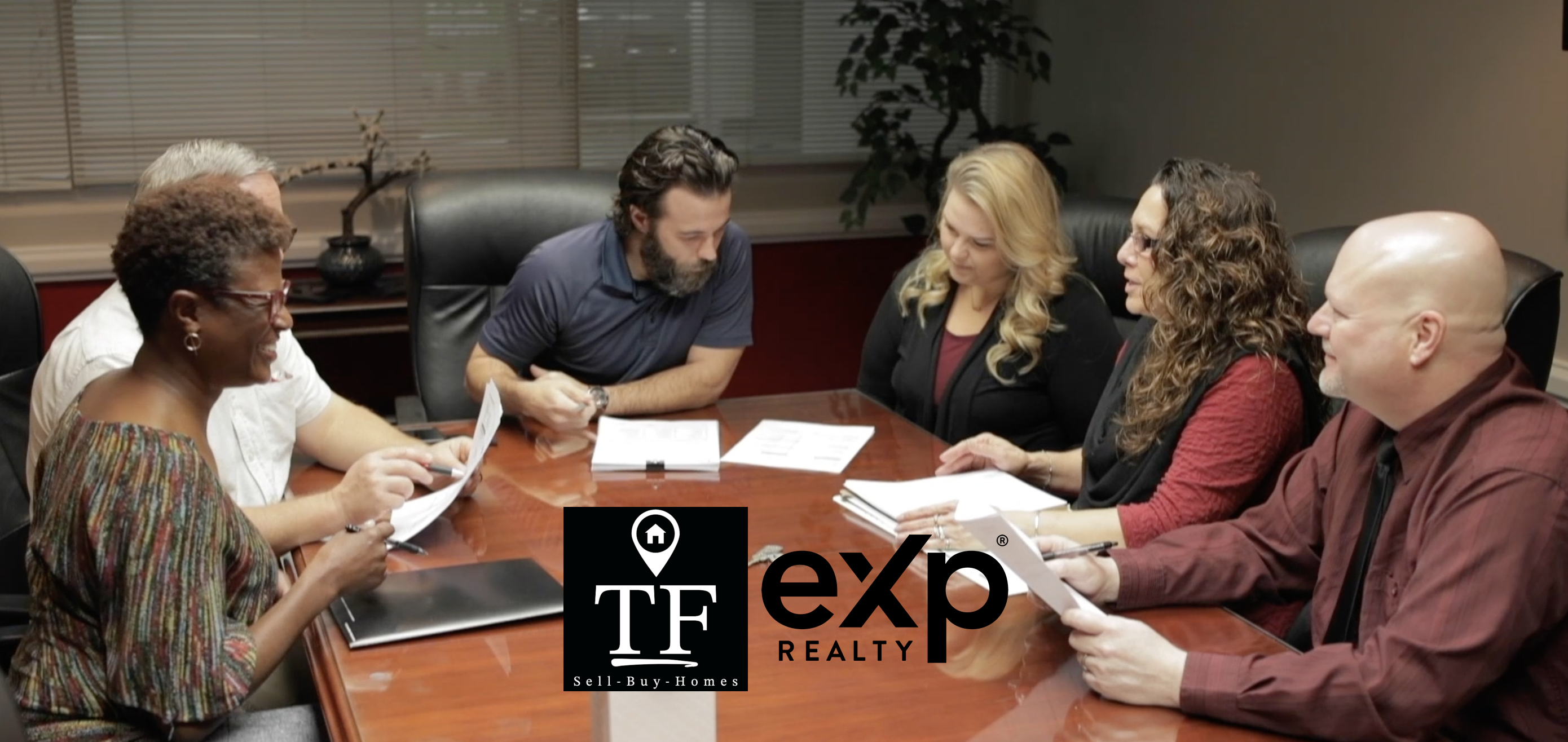 __________________________________
⭐️ ⭐️ ⭐️ ⭐️ ⭐️ - "One could not ask for a better team to sell our home. Steve and Karen eased our fear with their step by step instructions. They were always available to answer our questions. They literally walked us through the sale. Their professionalism and knowledge created the trust we had to know we made the right decision to let them help us through this process. They have the patience of saints! Hands down we would recommend them! We are so grateful for their knowledge, guidance, and patience! We could not have sold our home, above market, without Team Freebery!" - Heather
__________________________________
We offer a commission discount. Ask us for more details.
Team Freebery has over 17 years of experience and has sold hundreds of homes. We have completed over 800 transactions and over $200 million in sales since 2005.
We have everything covered: listing preparation, contractors, pictures, measurements, detailed listing descriptions, a maximum exposure marketing plan, contract and inspection negotiations and much more. We cover everything from beginning to end.
We cover all of Delaware, Chester County, PA and Delaware County, PA.
We have an all-inclusive marketing plan as well. We look forward to meeting you. Please see our stats, reviews and more below.
Download Team Freebery's App by clicking here.

Knowledge & Experience Are In The Numbers
Over 17 Years Experience
5 Star Award Year After Year!
2005 - Present - Over 800 Transactions - Over $200 Million In Sales!
Ranked In The Top 1.0% Of Producing Agents
Has Always Been A Top Producing Team!
__________________________________________
We do not share our marketing or sales strategies online. However, during our FREE consultation we cover:
Team Freebery's all-inclusive marketing and sales plan
Multiple Offers - How we compile, review, analyze and provide multiple offer details
The selling process from pre-listing to closing/settlement
All of the steps and procedures we manage for you from start to finish
Review all of our strategies in order to get your home the maximum exposure needed to sell in the shortest amount of time for the most money
Much more
__________________________________________

Team Freebery:
Featured in Forbes Magazine 2019 & 2020

Featured in Fortune Magazine 2021 & 2022

5 Star Professional Award for over 10 years.

America's Top 100 Agents Award for over 5 years

Click here to view more awards

Click here to view Team Freebery Reviews

Top producing real estate team with over 16 years of experience, which includes hundreds of contract negotiations, inspection negotiations and successful sales from start to finish.

Offers Real Estate At Your Pace. Never any pressure.

Very aggressive marketing plan, which will get your home the exposure it needs in order to sell in the shortest amount of time for the most money.

Bachelor's Degree in Marketing

Over 30 years of advertising experience and a strong background in technology which ensures maximum exposure when selling a home.

Offers one stop shopping. If a service is needed prior to selling, during the inspection process or even if you need a contractor in the future, Team Freebery has many contacts for all types of services (painting, carpeting, flooring, renovations, plumbing, etc.).
___________________________
Click here to see all of Team Freebery's reviews.
_______________________________________________________
Steve and Karen were absolutely fantastic to work with! Their knowledge, professionalism, attention to detail, responsiveness and terrific instincts guided me through a stressful marketplace while keeping my mind at ease. It was truly a pleasure to work with Team Freebery. I found that they kept my best interests in focus and I could trust that they were on top of every detail, big and small. I felt 110% confident with Team Freebery as they were candid, provided great feedback, helped explain all details and managed my sale and inspection brilliantly. If you are buying or selling a home, do yourselves a favor and hire Steve and Karen! - Deena
_______________________________________________________
Karen and Steve Freebery helped with the sale of our house recently in May 2021. We were relocating from Delaware and wanted expert advice on preparing the house for sale, listing it and finally selling it in a short timeframe. Right from the beginning, Team Freebery made us very comfortable and worked tirelessly to make sure that the sale was stress free. They walked us through the entire process and answered all of our questions, without us feeling any pressure at any time. They provided tips to prep the house, wrote a great description for the listing, advised us on selecting the buyer and followed up with the buyer's agent and the buyer's lender proactively, to ensure that the transaction was completed without any hiccups. They even thought about not getting the carpets dirty during multiple showings, and provided footwear coverings. Karen and Steve work in tandem and were available whenever we wanted. They responded very quickly to our phone calls/emails/texts. Their next steps and final steps documents are great. We could not have asked for a better agent representing us in selling our house. We would recommend them strongly and without hesitation to anyone selling or buying a house. With Karen and Steve, you are in good hands! -SVGV
_______________________________________________________
Team Freebery was there for us every step of the process as we sold our house! From the start, they were patient and kind, and always provided great advice and guidance. Both Steve and Karen were able to answer any question we had, and made themselves available any time of day or night. They kept us informed throughout the whole process. I would recommend them to family and friends. We look forward to continuing to work with Steve and Karen in the future! Thank you Team Freebery for your dedication and hard work! - Lauren
_______________________________________________________
We are very happy with Team Freebery and highly recommend them. They helped us navigate the sale of our townhome that had over 70 showings and 20 offers and got us the best deal. We always felt like they were looking out for what was best for us and could trust that they knew what they were doing. They had their own contacts for contractors, handymen and cleaning services that made everything very seamless and easy for us. If we have any real estate needs in the future, we will most certainly rely on them again. - Steve and Ashley
_______________________________________________________
Team Freebery made our home buying process a breeze. Collaborating with Steve and Karen was absolutely the best choice we could have made. They were super supportive and having two people work on our behalf was invaluable. - Nick
_______________________________________________________
Team Freebery gave us excellent advice on how to successfully buy a house in a "Sellers Market" in Delaware. Both Karen and Steve worked with us to find our "Forever Home" in the area where we wanted to live. Daily updates on properties that fit our lengthy criteria were suppled via emails and when we wanted to tour a home, Karen swiftly made appointments to do so. Since we we buying from out of state the process was difficult, and after a few in person tours, Karen helped us by doing an extensive FaceTime tour. Her advice on pricing, the current market and desirable neighborhoods was invaluable. We fully trust and endorse Team Freebery, they are knowledgable and very caring. - Doug and Denise
Click here to see more.
Please contact us today for your FREE consultation. You can call or text Steve 302-420-8606 or Karen 302-530-0387. You can also email sold@teamfreebery.com.
You Want It SOLD? We Will Sell It!©
Real Estate At Your Pace. We Are Ready When You Are!©
Copyright © 2022 Team Freebery